German Delegation Visited Microteam
13-06-2019
&nbsp&nbsp&nbsp&nbspAnother successful delegation events on Microteam! In order to promote science, technology and economic exchanges between Germany and China, a delegation from Germany, composed of politicians and business executives from the cultural and sports fields, visited Shenzhen on June 13th , 2019, including Deputy Mayor of Ulm Mann Iris, Minister of Ulm Culture and Sports Department Semler Gerhard Rudolf, Minister of Wurzburg Culture, Business and Marketing Department Weier Wolfgang Georg Bruno, President of German-Chinese Cultural and Economic Promotion Association Qiu Yucai, and President of FC Memmingen Buchman Armin etc.
&nbsp&nbsp&nbsp&nbspAs one of the innovation representatives of Shenzhen Bay Science and Technology Park, Microteam had a chance to show the world's first AI football boots and elaborated on the concept and function of our products to the German delegation whose country has a maturing football industry. After the presentation, they observed the boots closely and carefully and gave us a high evaluation. We were glad to gain recognition from Germany people who are known for their perfectionism craftsman spirit. Besides, they appreciate that if we would make the boots in 46-47size to fits more European players.
&nbsp&nbsp&nbsp&nbspThe key point of calling it smart football boots is that the Microteam is committed to using the gesture recognition with the help of artificial intelligence to capture and record every player's performance on the field. Then through the analysis of these movement data, use technology to maximize the value of the game and training.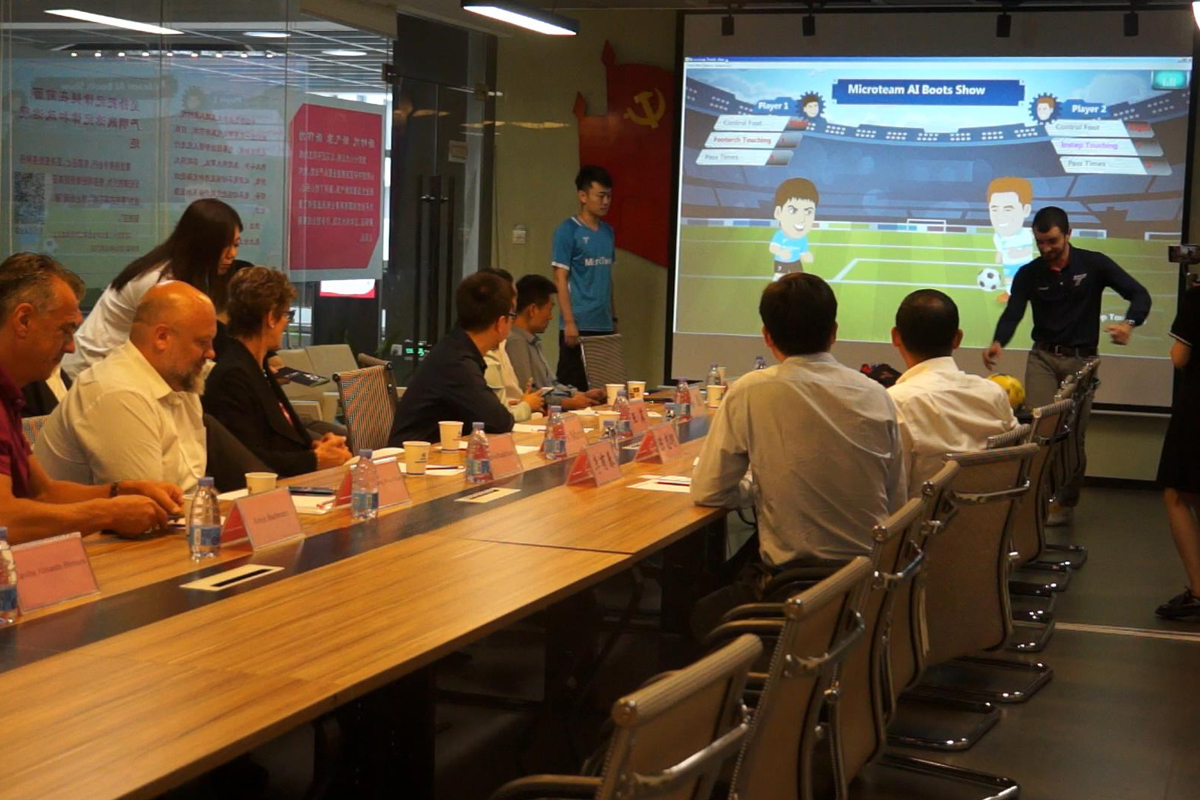 &nbsp&nbsp&nbsp&nbspFor such a new project, the German delegation had a strong interest. Among them, Mr. Armin, the president of the Memmingen Football Club, was very surprised after listening to the introduction of the AI football boots lanched by Microteam and joked: "If Germany would had applied this technology last year, it would be able to win the World Cup!"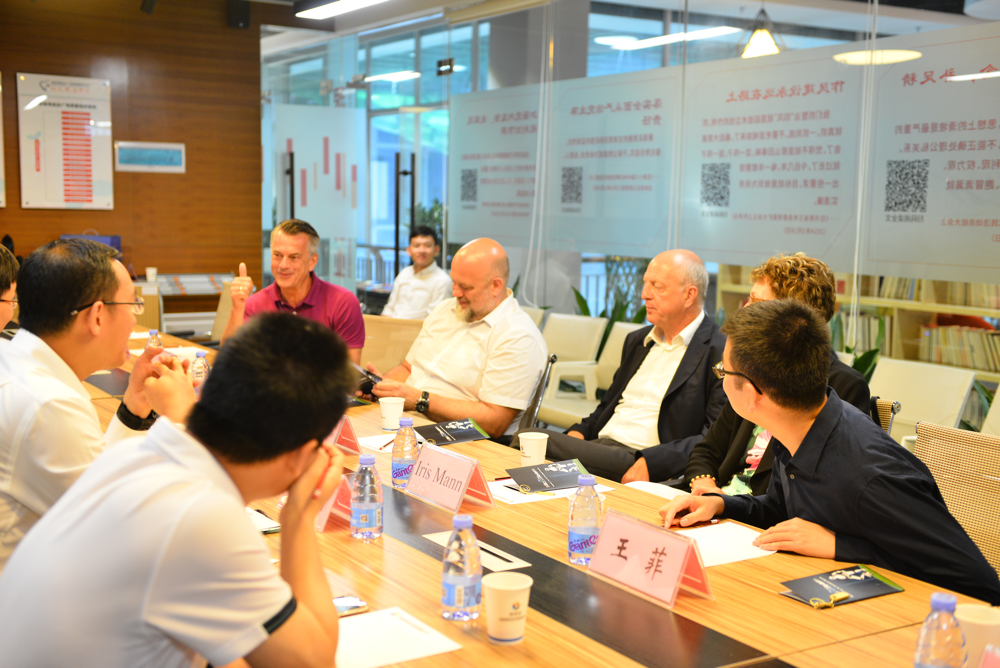 &nbsp&nbsp&nbsp&nbspAt the meeting, he also told us that football is a very large cultural and economic industry in Germany, and the system is quiet perfect and rigorous. Every year, high funds are injected into the construction and upgrading of the football industry. The training of the players is greatly supported by the government. Every team is also eager to improve their level and enter a better division, like his Memmingen club, currently, they are in an intense training for entering a higher division. He said that if our products can be applied to the German youth training system, it would be an unprecedented cooperation.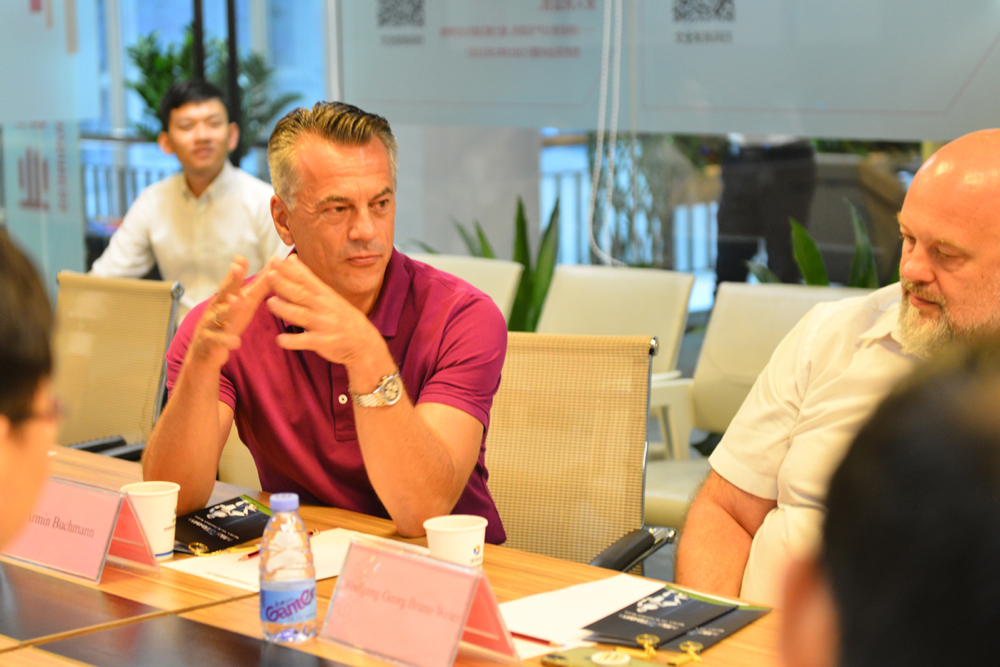 &nbsp&nbsp&nbsp&nbspIntelligent youth training is indeed one of the main development goals of the Microteam. For now, we already have developed AI football boots suitable for teenagers and kids, it covers all children's sizes, from 29 to 36, and ensure that the all functions are exactly the same as those of the adult.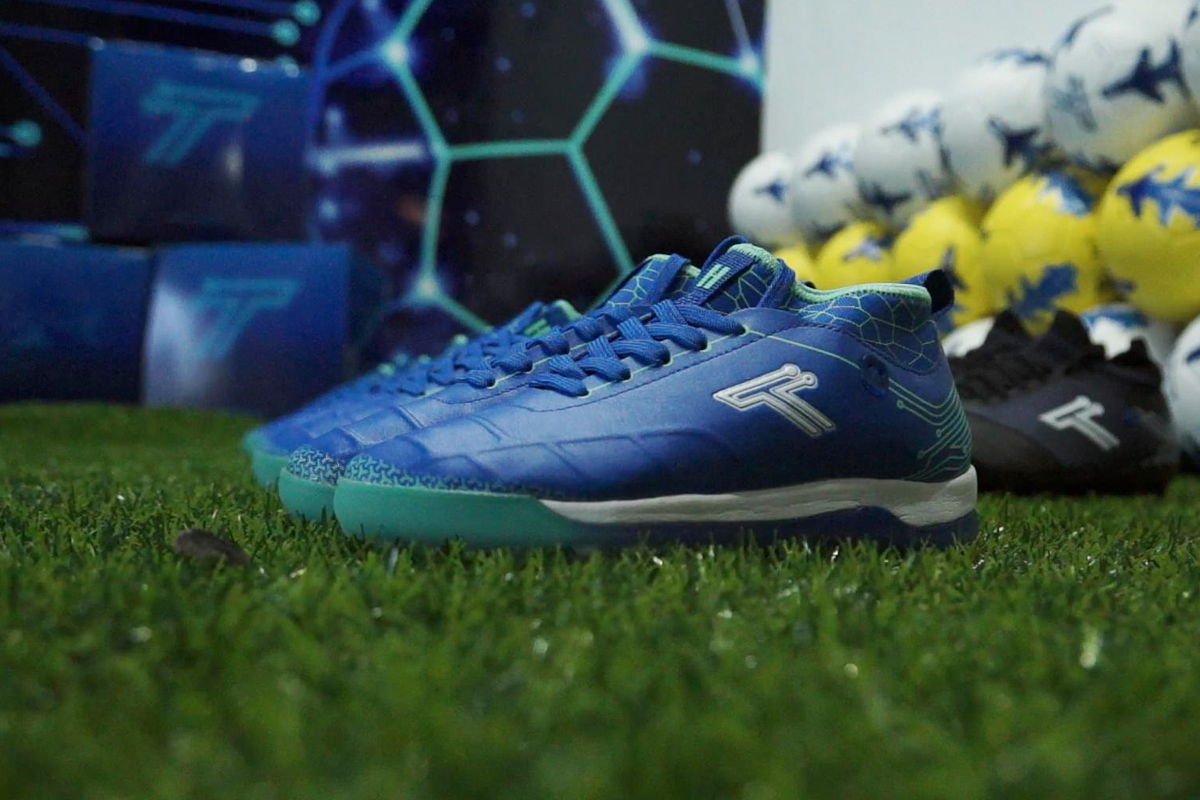 &nbsp&nbsp&nbsp&nbspIn the end, Mann Iris, deputy mayor of Ulm, Germany, presented a commemorative silver coin with the symbolic meaning of the city to Microteam, expressing her hope to build a deeper friendship and cooperation.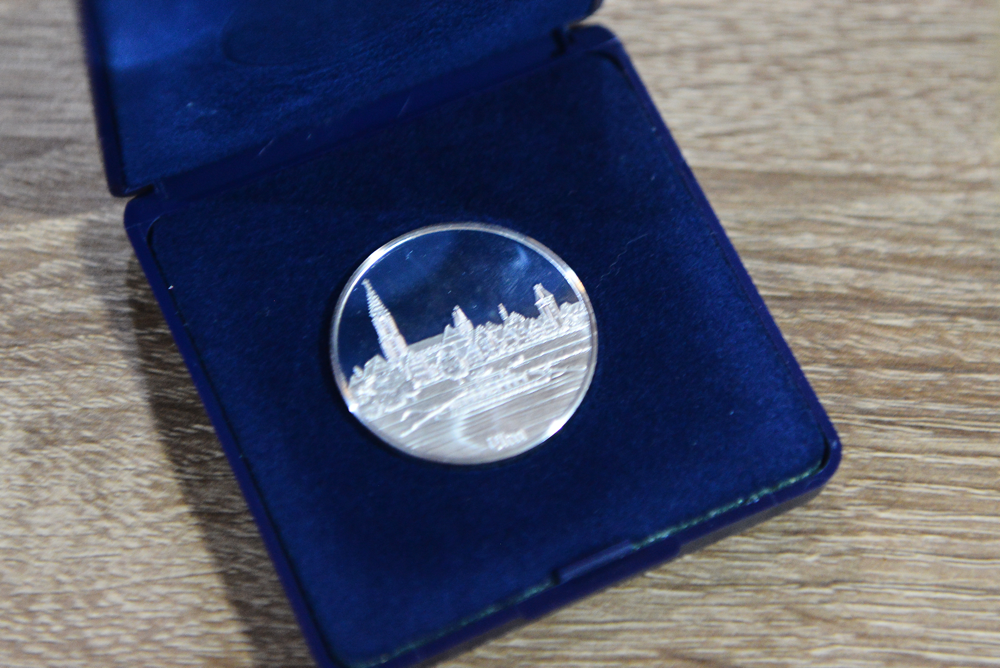 &nbsp&nbsp&nbsp&nbspWe will update the corporation continuously as we get more news.