Italian Delegation Visited Microteam
16-05-2019
&nbsp&nbsp&nbsp&nbspOn May 16th, 2019, Microteam served as the representative of Shenzhen Bay District Science and Technology Innovation Enterprise, and received a delegation of Italian government and enterprise executives to conduct technical exchange seminars to show the first AI football technology from China. The representatives attending the forum include: Genova Municipality Chief Operating Officer and Director for Technology and Innovation Alfredo Viglienzoni, Prisident of Smart City Association Italy Angelo Bozza, Operating Officer of Public Assest Municipal Foundation at National Association of Italian Municipality Luciano Vigna, President of China EU Luigi Gambardella, and Director and Co-Founder of China EU Claudia Vernotti.
&nbsp&nbsp&nbsp&nbspThe Italian delegates expected to learn more about Shenzhen's innovative industry through this visit. Therefore, after visiting Huawei, they came to the Shenzhen Bay Software Industry Base and had a meeting with Microteam.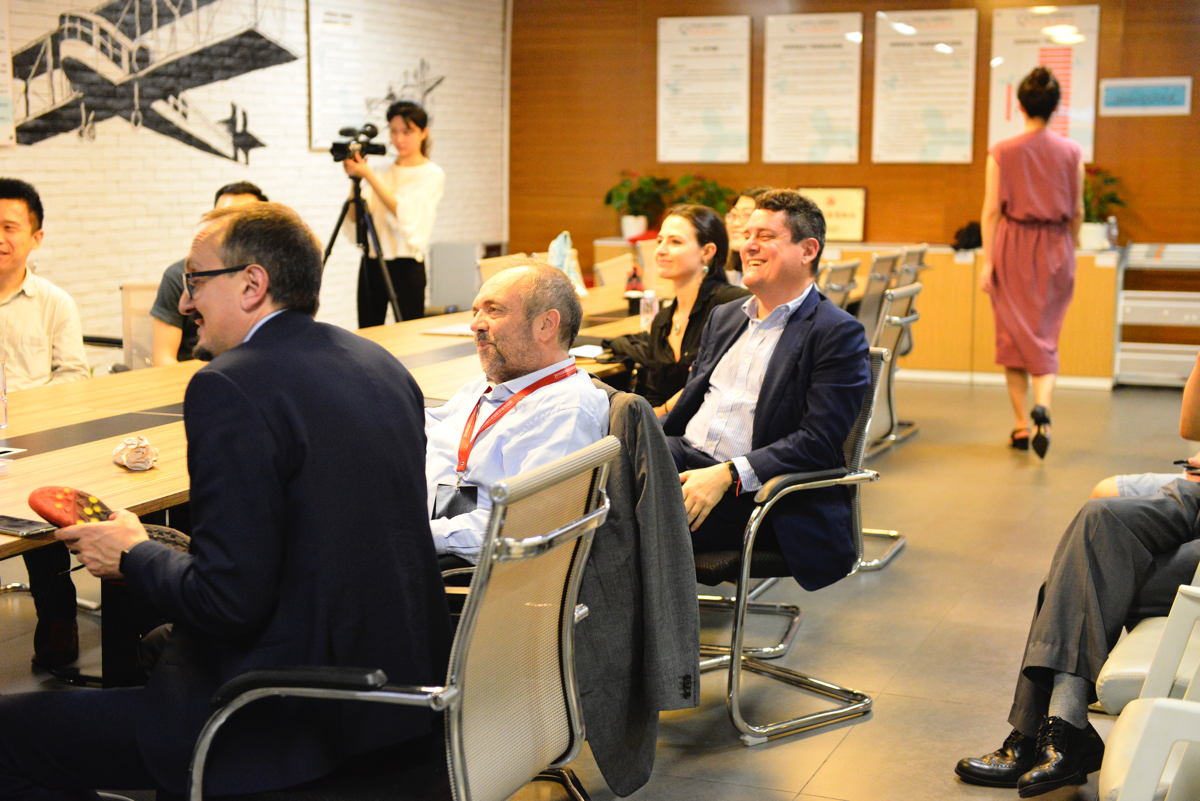 &nbsp&nbsp&nbsp&nbspItaly is a football power, and the spark of football and technology has instantly lighted the interest of Italian delegates. Mr. Luigi Gambardella, President of the China EU said: "I have heard about some wearable bracelets, but smart football boots that can record football data are the first to know."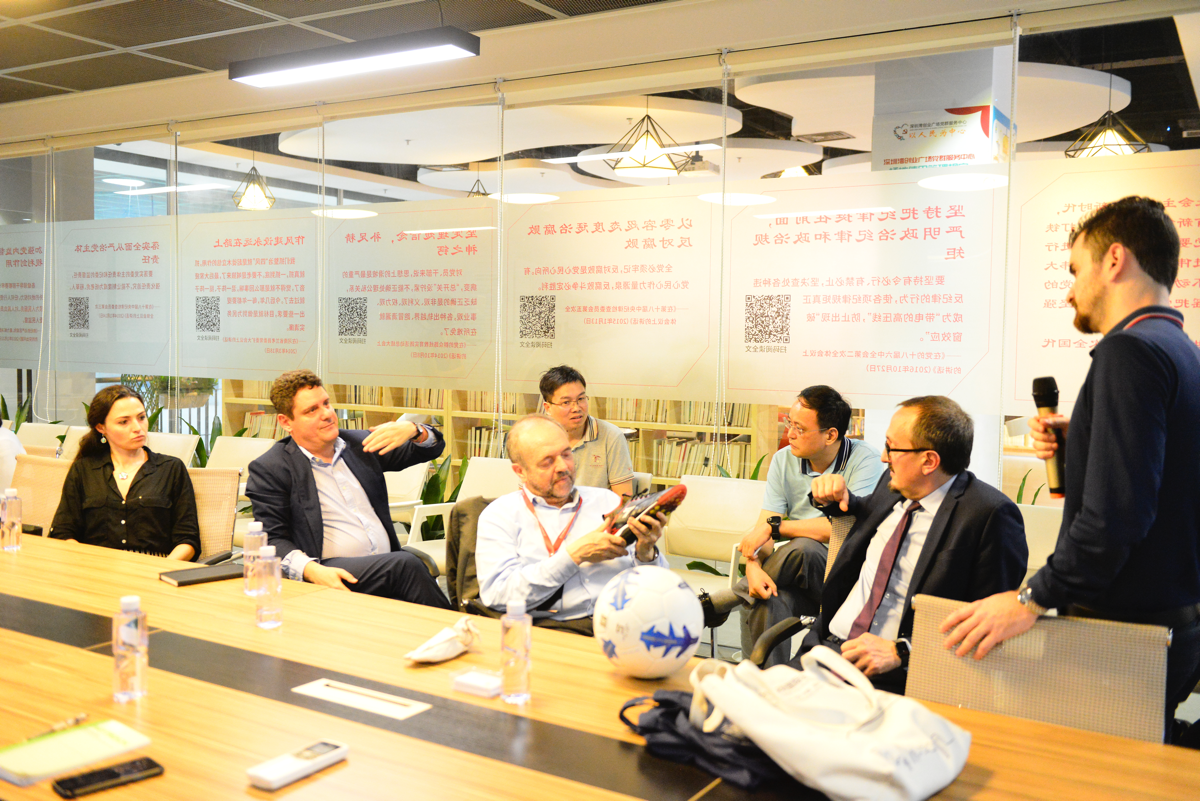 &nbsp&nbsp&nbsp&nbspAlfredo Viglienzoni, Genova Municipality Chief Operating Officer and Director for Technology and Innovation had a deep discussion with Microteam in detail like "how human ball data is acquired, transmitted and stored by micro-sports smart soccer shoes", and also "how to effectively use the collected football data".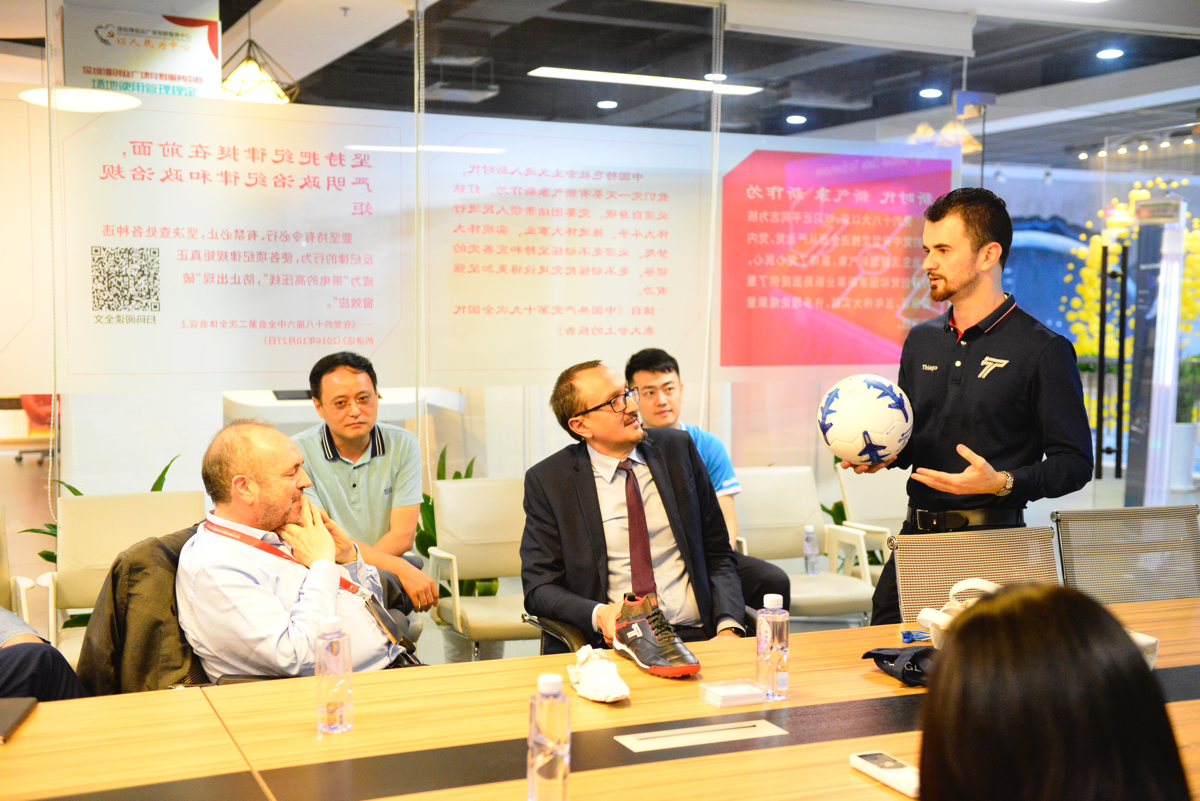 &nbsp&nbsp&nbsp&nbspThe Microteam overseas marketing director explained: "The coaches can extract the player's targeted training data, and then develop a professional training plan according to the characteristics of the player, and make appropriate adjustments to the training, so that the player can maximize his own advantages and enhance them. At the same time, young players can also get more fun outside of training through a variety of fun data, it will attract more children to participate in football."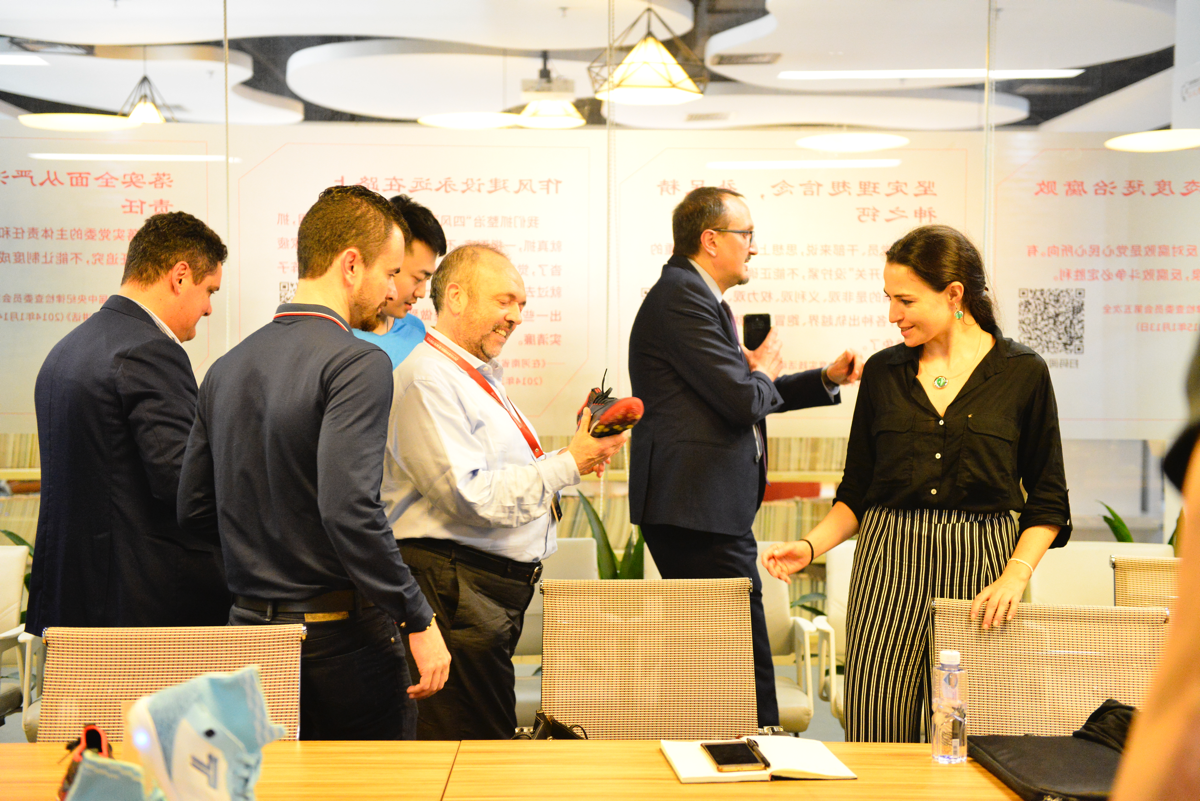 &nbsp&nbsp&nbsp&nbspThe delegates appreciated the technical creativity of the Microteam AI football boots. At the end of the event, the Italian delegates would recommend the partners of the Italian football field to the us and hope to establish friendly and in-depth cooperation in the future.