Russian Executive Delegation Visited Microteam
14-11-2019
&nbsp&nbsp&nbsp&nbspOn November 14th, 2019, according to the arrangement of the Ministry of Science and Technology, Microteam as a representative of Shenzhen Bay Innovation and Technology Enterprise, received a delegation of Russian business executives composed of business executives and innovation agencies such as the Information Technology Park and the from St. Petersburg Science and Technology Park, Kazan Innovation and Technology City, Yekaterinburg Ural University Science and Technology Park, Novosibirsk Academic Science and Technology Park, Izhevsk New Tech Park, Skolkovo Tech Park, Ufa SME Development Center. The purpose of the delegation's visit to Shenzhen is to learn about China's innovation incubation ecological mechanism and to promote practical cooperation in the field of scientific and technological innovation between China and Russia.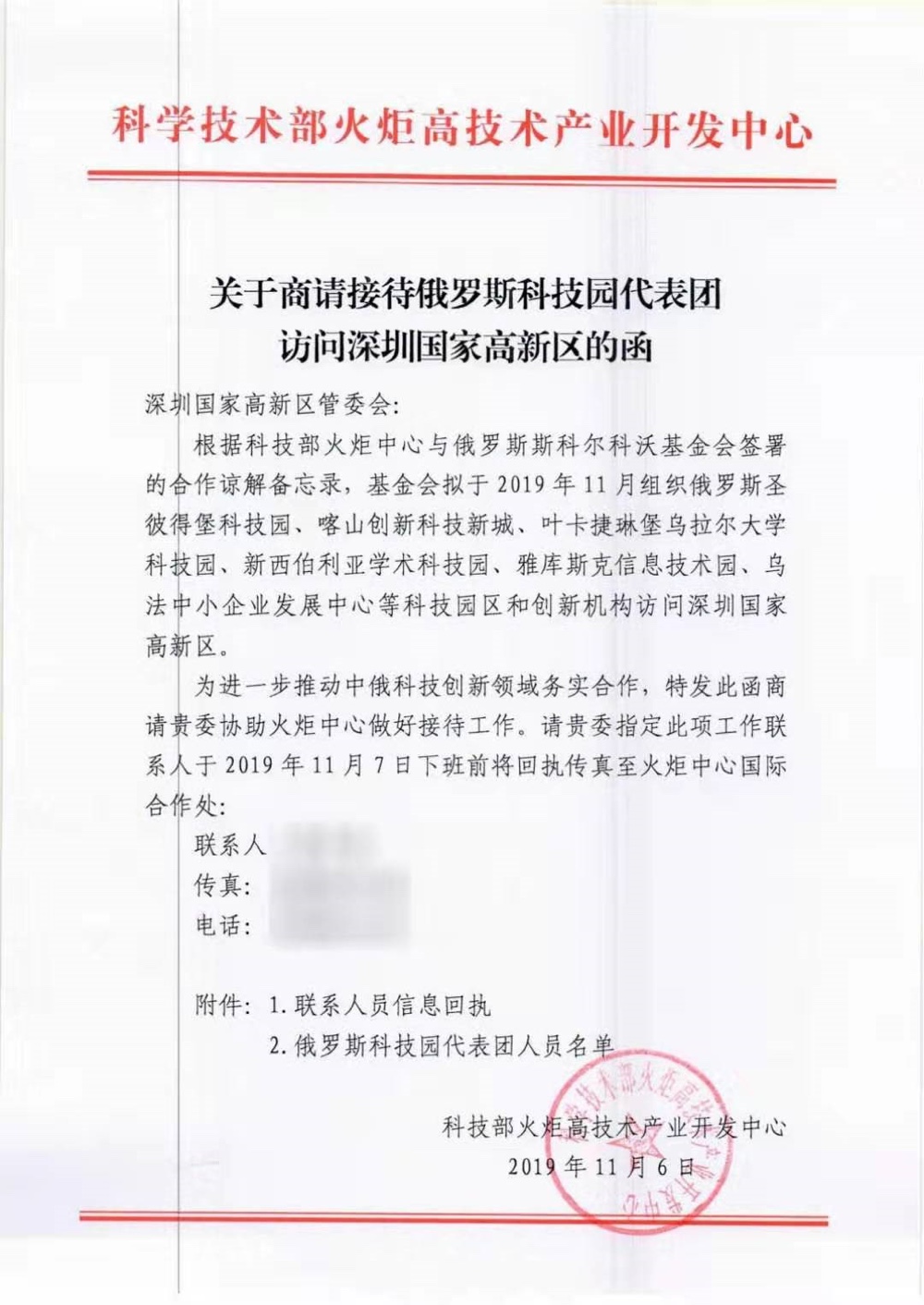 Letter from the Ministry of Science and Technology on the invitation to host the Russian delegation to visit Shenzhen National High-tech Zone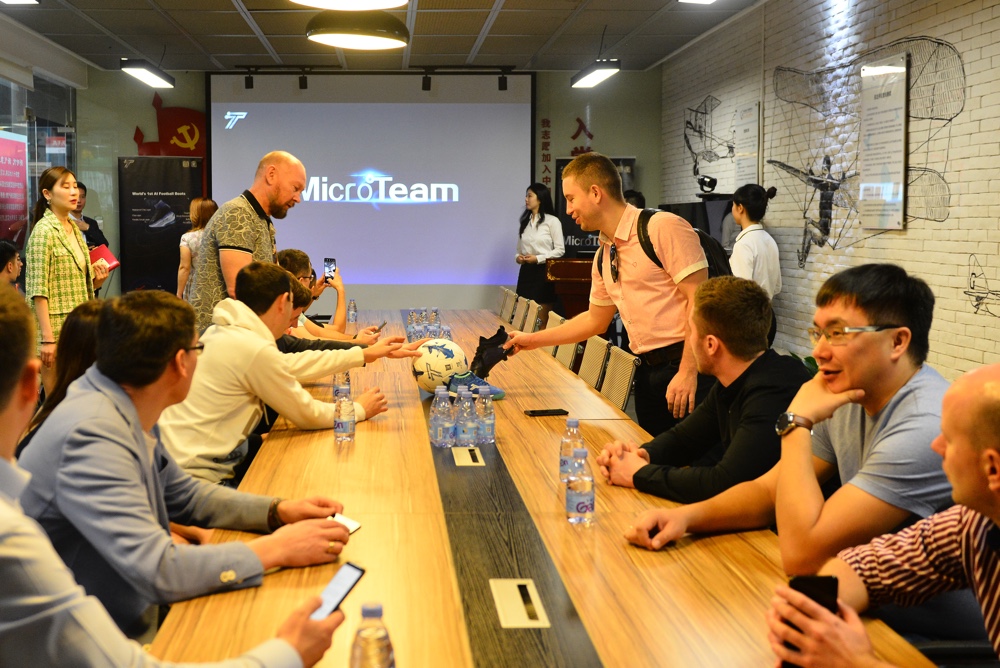 &nbsp&nbsp&nbsp&nbspAfter attending the symposium with Shenzhen Software Park and visiting the Shenzhen Venture Square exhibition hall, the representatives of Russian business executive delegation had a friendly communication with Microteam. Before the formal presentation, they already picked up the boots, took photos, carefully inspected details with expectation for the products demonstration.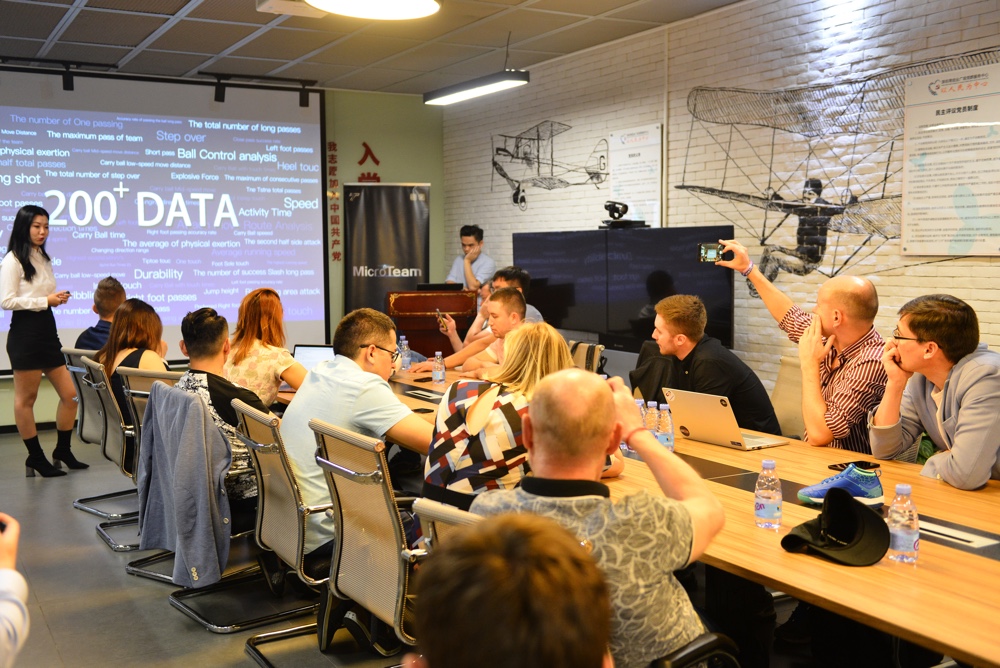 &nbsp&nbsp&nbsp&nbspThe staff of Microteam overseas market introduced the development process of Microteam AI football boots, human-ball data perception technology, gesture recognition technology, intelligent football youth training functions and other contents to Russian executive delegation. Representatives listened patiently and recorded with their mobile phones.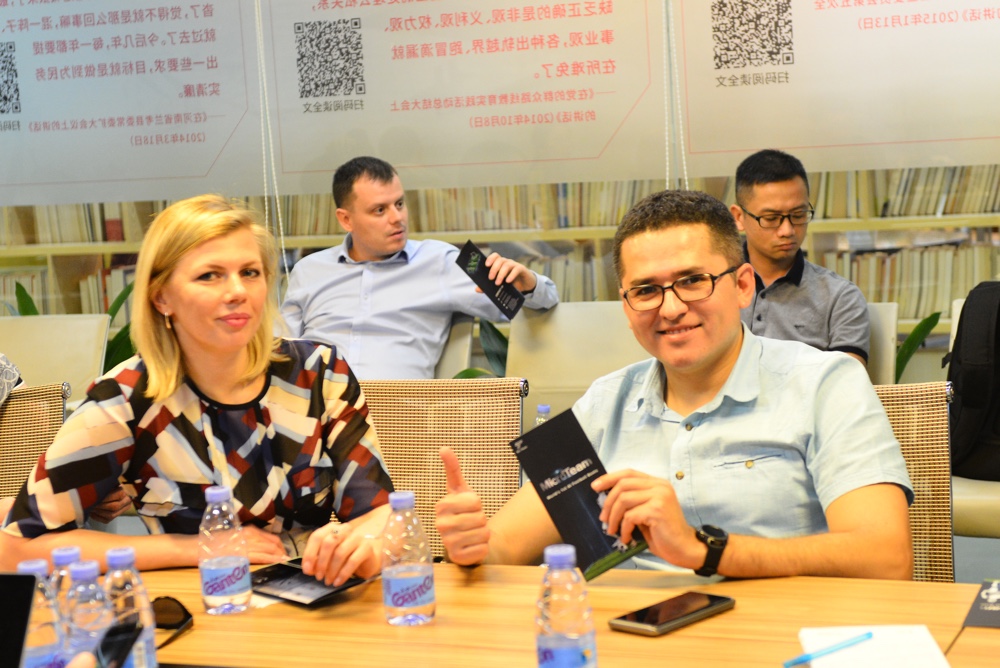 Representatives of Russian delegation praise Microteam AI football boots
&nbsp&nbsp&nbsp&nbspAfter product presentation and interactive demonstration, Russian representatives had a keen interest in Microteam, and some of them raised a number of issues such as intelligent analysis of human-ball data, product framework, and overseas market layout etc. And Microteam overseas marketers answered those questions one by one.
&nbsp&nbsp&nbsp&nbspMost of the representatives came from Russia's innovation and technology parks, so they also raised questions about government funding and support for companies. In response, Microteam as a start-up company, have been given great support and help from relevant government departments and the Shenzhen Bay Park, therefore Microteam could grow more rapidly.