Swiss Executive Delegation Visited Microteam
28-08-2019
&nbsp&nbsp&nbsp&nbspIn the afternoon of August 28, with the assistance of INNOSPACE, Microteam had a great conference with Swiss Schindle Group CEO Thomas Oetterli, Schindle China CEO Daryoush Ziai, and Schindle Global Head R&D of Schindler Laurent Aureyre, Schindler global R & D executive assistant Echo Guan and Schindler head of innovation and assistant to the president, Michael Miao in Shenzhen.
&nbsp&nbsp&nbsp&nbspSchindler is a multinational group mainly engaged in the production of high-quality elevators. Founded by Robert Schindler in Switzerland in 1874, Schindler has more than 140 years of history. Is the world's largest escalator manufacturer and the world's second largest elevator supplier. At present, the Schindler Group has more than 90 holding companies in more than 100 countries and regions around the world. It has set up more than 1,000 branches with an annual turnover of more than 10 billion Swiss francs. Every day, more than 1 billion people take Schindler's elevators worldwide. escalator. Although Schindler is an elevator company, in recent years, they have also been looking for opportunities for innovative cooperation outside the elevator.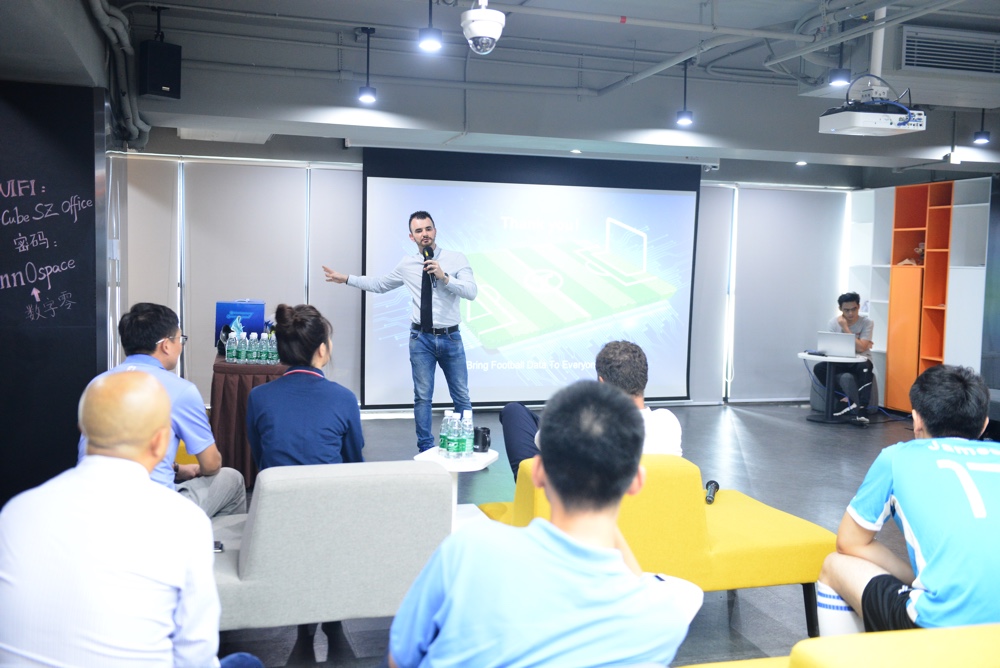 Microteam overseas director gave a presentation to Schindler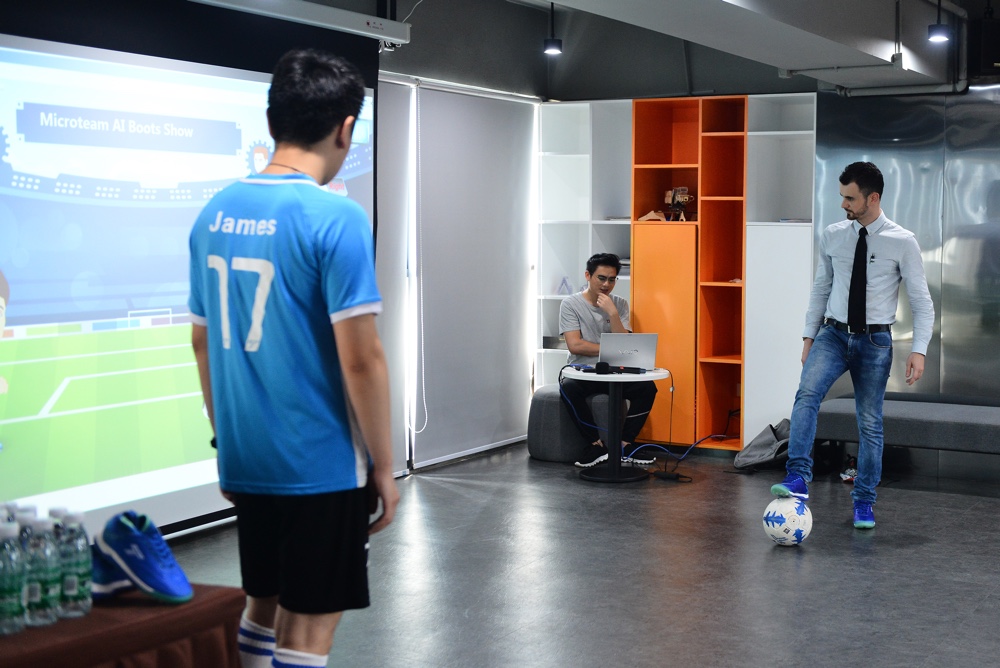 Real-tiime show to explain the technology of Microteam AI football boots
&nbsp&nbsp&nbsp&nbspMicroteam and Schindler Group could have this great conversation should owe to football. The Global CEO of Schindler Group, Mr. Thomas was a football player. When he was CEO of China a few years ago, he also organized the "Schindler Cup" football match every year. After hearing about Microteam AI football and its technology, Mr. Thomas was interested about it, so he would like to visit us during his business trip in Shenzhen. Mr. Thomas watched the real-time demonstration of AI football perception, and showed great interest, even he raised his hand many times to ask questions.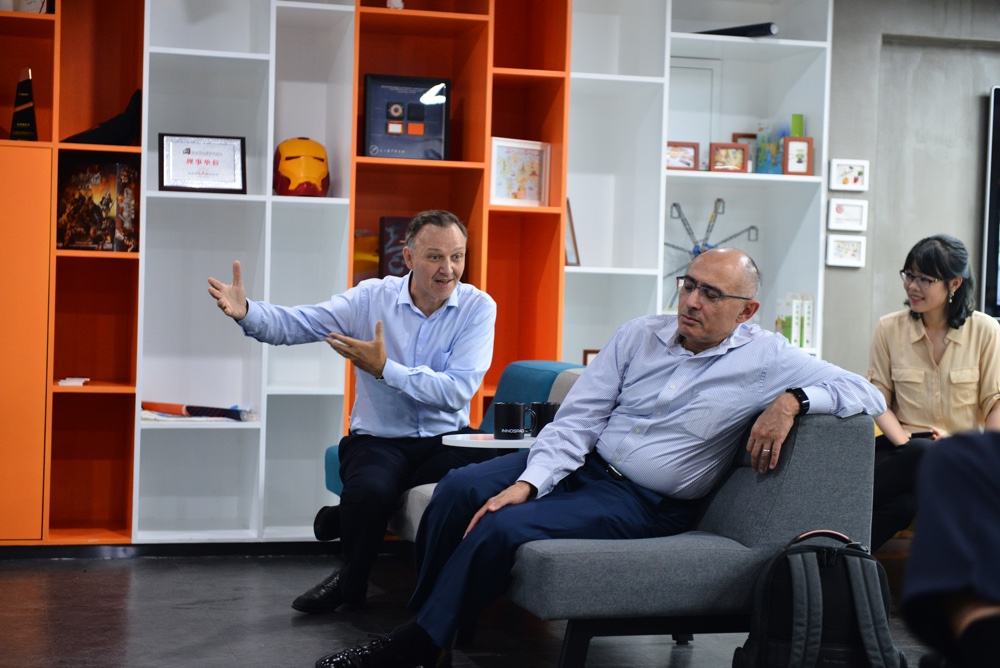 Schindler representatives had a lively discussion with Microteam
&nbsp&nbsp&nbsp&nbspSchindler Group Greater China CEO, Mr. Daroush and Schindler Group Global R & D Leader Mr. Laurent also actively participated in the discussion. The two sides conducted lively discussions and exchanges on few issues related to the data acquisition technology of our boots, the differences compared with normal football boots, the application of football big data, and whether artificial intelligence can guide player training etc.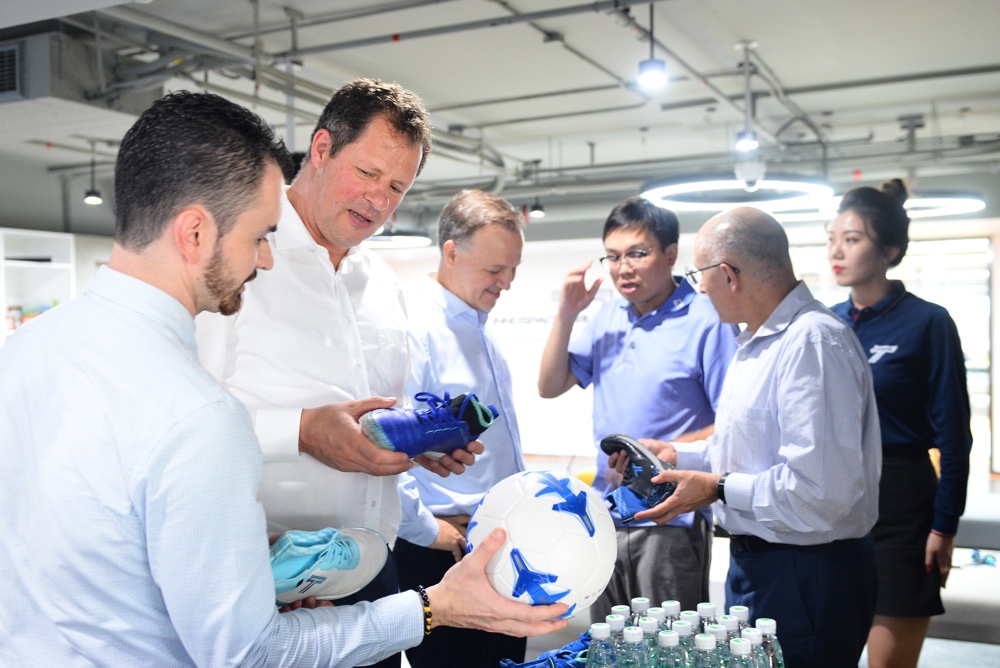 Schindler representatives tried Microteam football boots
&nbsp&nbsp&nbsp&nbspSubsequently, Schindler executives also personally experienced AI footboots, and highly praised its technological design, creative innovation, and technology research and development. And they highly appreciated our enterprise spirit after learning more about over4 years'research and development process.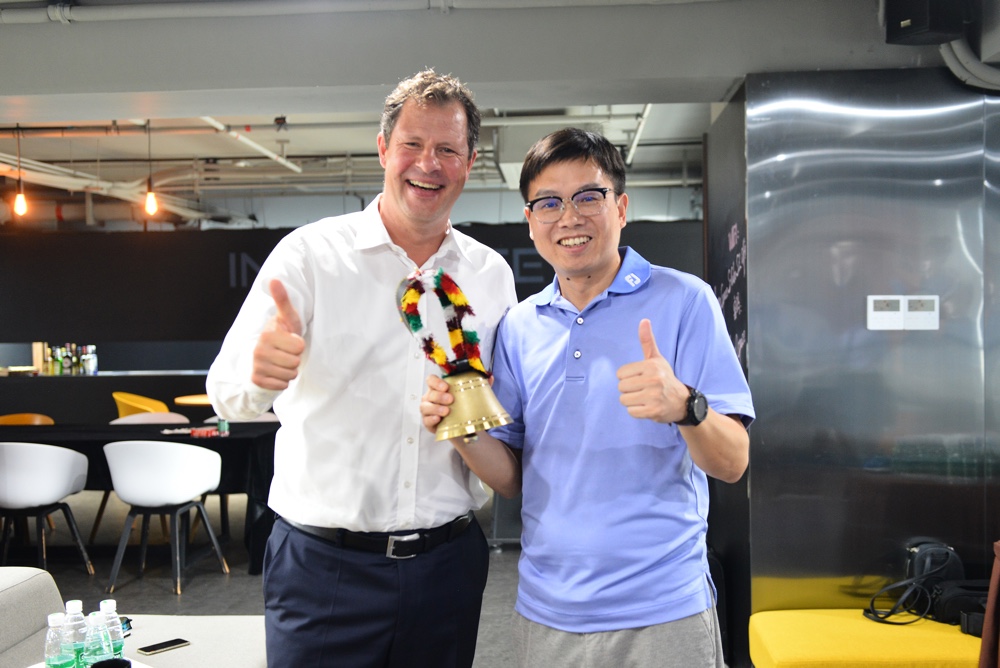 &nbsp&nbsp&nbsp&nbspTowards the end of the event, Mr. Thomas specially presented the founder of Micriteam with a very memorable gift, a traditional cowbell from Switzerland, which established a football friendship across national borders.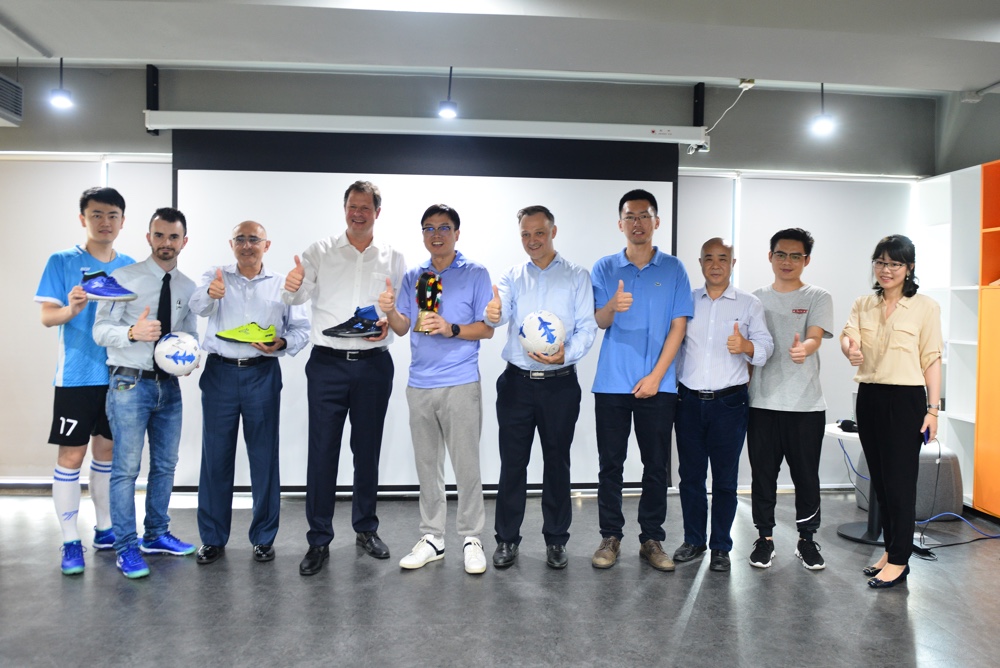 Microteam with Schindler